Fabrication:
This is the fun part, watching the design come to life!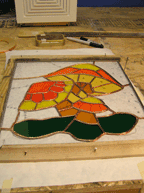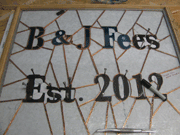 You are always welcome to stop by and see your piece while it is in it's various stages.
In this stage I cut and grind the glass to fit together like a puzzle. Wrap it in foil or lead and secure it into place.
The next step is framing.